<tc>Platinum Hydra Repair series: Collagen moist serum</tc>
Regular price
Sale price
$54.80
Unit price
Every
Sale
Sold out
Platinum Hydra Repair series:


Contain NANO-technology, combined with platinum marine collagen, it can quickly penetrate deeply into the skin. Experiments have proved that it can deeply moisturize the skin, strengthen the skin barrier, and slow down the speed of aging. Makes skin smoother, brighter and younger. An anti-oxidant efficacy will lead you in the direction of improvement of your skin condition and protect from free radicals.
Main efficacies:
*Deeply hydrate and hold up in water
*Restore collagen
*Strengthen the skin barrier for more hydrated
* Improves skin radiance
Active ingredients:
Natural moisturizing factor (NMF): delivered topically to treat xerotic, dry skin,keep the stratum corneum hydrated.

Platinum Marine Collagen: blend of micronutrients formulated to support your skin's health from inside,peptides to help slow signs of aging.Reduce the appearance of fine lines and wrinkles whilst leaving the skin looking revitalised and radiant.
Etioline (Croda) (Glycerine (and) butylene glycol (and)bearberry (arctostaphylos uva ursi) extract (and) mitracarpus scaber extract) address uneven skin tone on many levels, while providing multiple ageless benefits, safely brightens complexion and targeted boost to diminish the appearance of uneven skin tone.
Lab-tested, free of harmful substances alcohol free
Suitable for all skin types
30ml

Share
Ingredients

Aqua, Pentylene glycol, PEG-17 Dimethicone, Propanediol, Phenoxyethanol, Glucose, Carbomer, Butylene Glycol, Sorbitol, Sodium Glutamate, Urea, Sodium Hyaluronate, Sodium hydroxide, Ethylhexylglycerin, Triethylene glycol, Glycine, Hydrolyzed Wheat Protein, Lactic Acid, Sodium PCA, Hydrolyzed Collagen, Panthenol, Cellulose Gum, Sodium Bicarbonate, Platinum Powder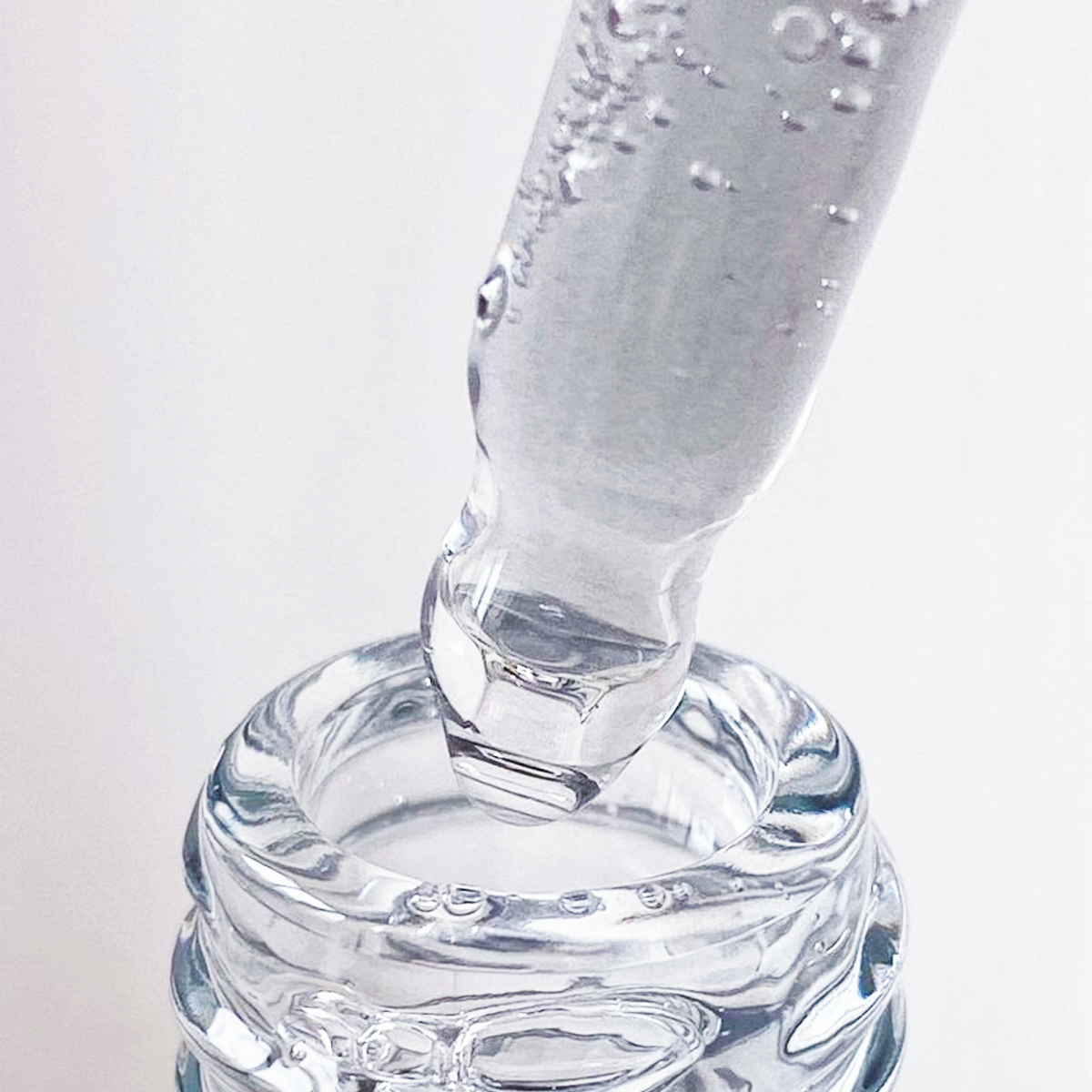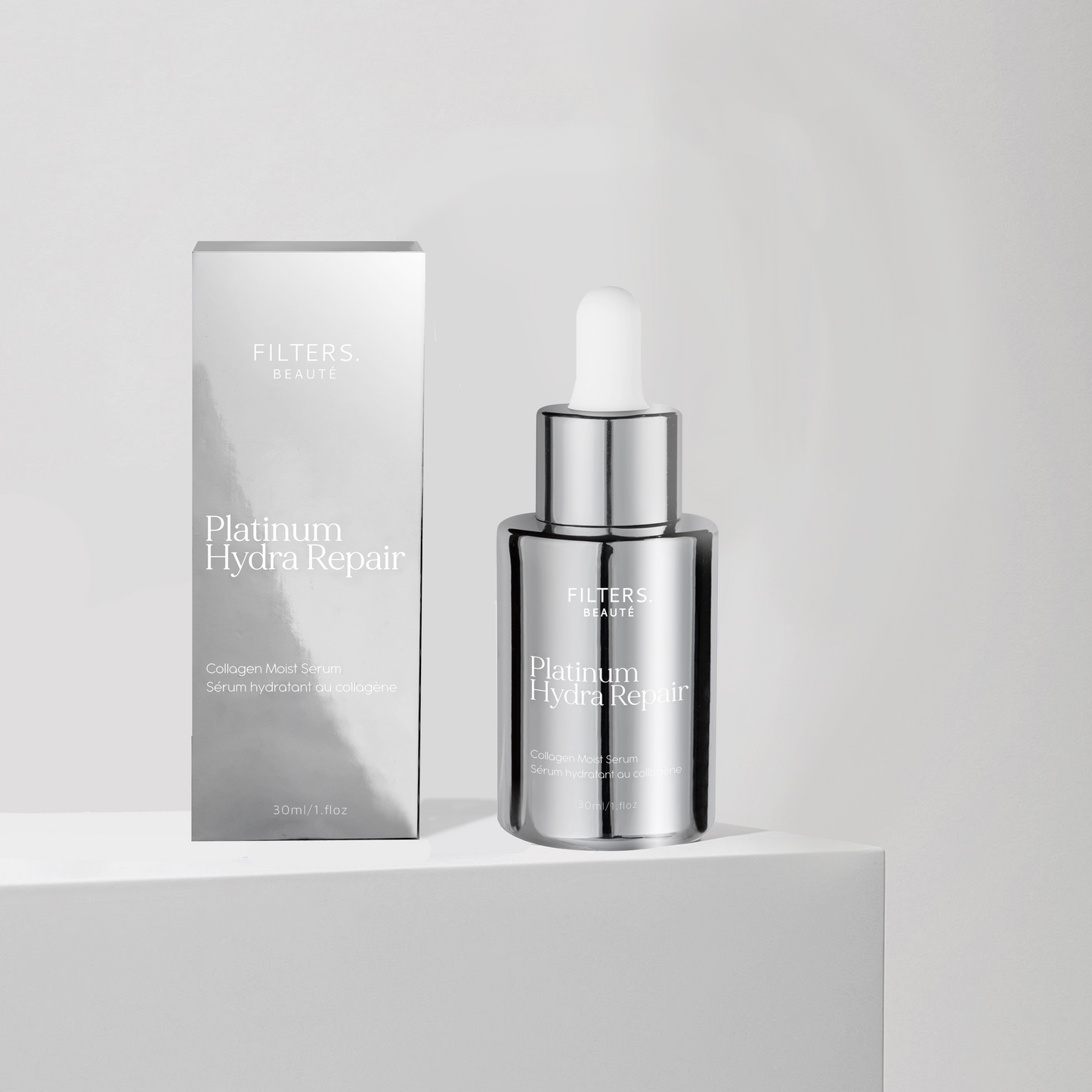 意想不到的補濕同彈性
剛開始用頭兩天已經覺得很易吸收,而且就算而家冬天都有足夠既保濕能力。
用完上妝非常貼服而且有光澤。皮膚變得有彈性而且穩定。
皮膚濕潤左好多
本身皮膚都係中性偏乾,搽完好易吸收,用左3-4日後皮膚無甘乾而且有彈性左。
上妝都無甘難上!正!
incredible product!
非常明顯嘅修復,因為自己平時曬完太陽之後嘅皮膚會好乾,好多皺紋,要起碼兩三個禮拜先可以回復正常。但今次用咗呢支精華,過咗一晚已經有好明顯嘅效果,表面唔乾,保濕度高,三日後皮膚差唔多到曬太陽之前一樣。
amazing!